International Safe Abortion Day September 28th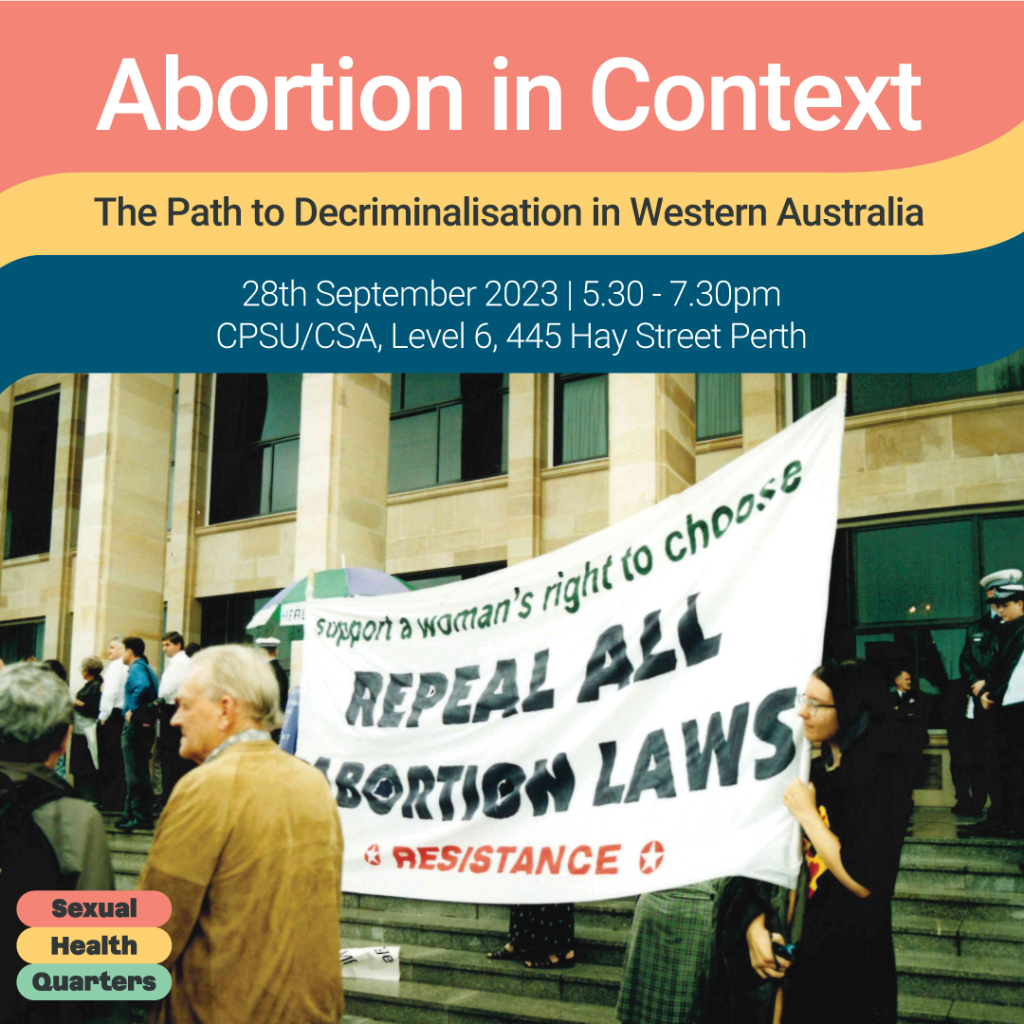 Join Sexual Health Quarters, WA on International Safe Abortion Day for a panel discussion that delves into the 1998 reforms that changed the landscape of abortion access in the state, and the Abortion Legislation Reform Bill 2023 introduced in Parliament in June of this year.
Tickets: https://lnkd.in/g2rF7hFk
In 1997, two Western Australian doctors were charged with procuring an abortion, leading to a health crisis in our state. Abortions halted, septic abortions rose, and people were forced to travel interstate to access abortion care. These events led Member of the Legislative Council Cheryl Davenport, with the support of public health experts, activists, clinicians, and other politicians to draft the Acts Amendment (Abortion) Bill 1998, making Western Australia the first state to decriminalise abortion.
This event features those at the forefront of the movement advocating for women's rights and reproductive autonomy in our state:
📢 Cheryl Davenport, former Member of the Legislative Assembly
📢 Diana Warnock, former Member for Perth.
📢 Dr Scott Blackwell, former AMA WA President, President of Palliative Care WA and Palliative Care Australia.
📢 Dr Judy Straton, former associate professor in the Department of Public Health at the University of WA
📢 Stephanie Mayman, former Assistant Secretary of Trades & Labor Council (now UnionsWA)
Funds raised will go towards SHQ's Reproductive Rights Fund providing contraception and medical termination services to people in need.