Become a SoSAFE! Registered User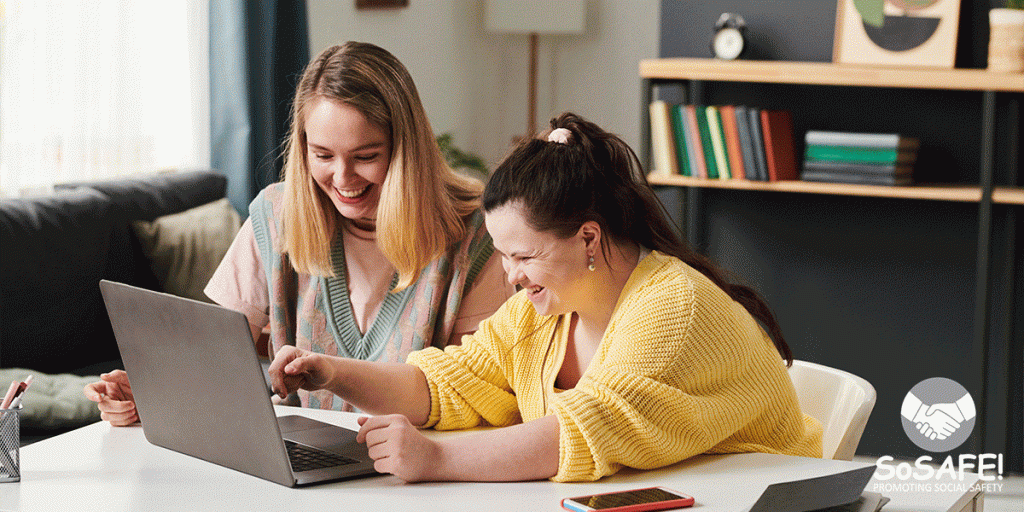 SoSAFE! is a set of visual and conceptual tools designed to promote social safety for individuals living with intellectual disability and/or Autism Spectrum.
SoSAFE! Training includes a copy of the SoSAFE! Manual and Resource Kit, as well as a license to produce SoSAFE! materials for up to 50 clients.
The one day SoSAFE! User Training is an essential part of the SoSAFE! program. It introduces teachers, parents, carers, counsellors and disability workers etc. to the framework and the rationale behind SoSAFE!. It will equip them with the visual tools, lesson plans and skills to implement this integrated framework for teaching respectful relationships, sexuality and sexual health to people with a moderate to severe intellectual disability.
SHFPACT runs one-day SoSAFE! user courses throughout the year. See dates, states and more details below. Plus we also offer in-house courses for your organisation at dates suitable to you.
See the full details here.